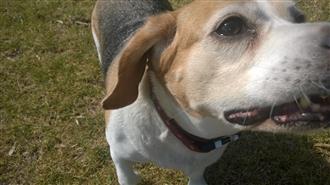 Complete list of Scent Hound breeds by Country
For a while there I was getting stumped by what scent hounds were out there. It seemed that I only knew a few of them and there was obviously many more on many more people's lists than I knew.
Then most people realise that the American lists are very abbreviated and American centric and really of little help when wanting to know all of the types of dogs that can be used for scent hound hunting.
So eventually we all seem to stumble upon the Fedraton Cynnologique Internationale (FCI) list of scent hounds.
As you will see it is quite comprehensive and contains dogs in many sizes and countries, but since the FCI site lists these scent hounds by size it is easy to think you are getting almost duplication of a breed of dog.
The point of this scent hound hunting dog list being categories like this highlights many things:
That America has actually very few scent hunting dogs created here, and they are very recent. I am sure that some hunters would expect all coonhounds to be listed in this category, but since their inclusion in the American AKC list is relatively recently, it may take some time.
That France has by far the most number of individually listed scent hounds of any country. Yes many of these are variations on a breed, but that can be said for the five or so recognised coon hounds that America has, being basically from one main original type of dog. France also has the vast majority of LARGE scent hound dog varieties in the world
Many countries have a single entry in the scent hound category which is its country name followed by the name hound. As many of these European countries have taken hunting seriously for hundreds of years, these single hounds are often very well tuned for the weather and hunting conditions found locally in these countries. Yes countries do vary considerably in environment, however many European countries are considerably smaller than African or other continent countries so the temperatures and type of hunting environment used for their specific breed of hunting dog can be quite refined.
Most of these dog breeds will be unfamiliar to even people within the industry as they are not massively popular outside of the country of origin. You will also find that Americans tend to stick to their breed of hunting dog, often favouring very traditional dogs like the beagle, or American created dogs, like the coonhounds (not all in the scent hound category).
Because of this mystery around many of the scent hounds, I will endeavour to bring you as much hunting specific information on the lesser known scent hound hunting dog breeds as possible on this site!
ALL SCENT hound breeds – Table list

(Scent hounds – SMALL MEDIUM LARGE by country)
COUNTRY
Small
Medium
Large
AUSTRIA
 
Austrian Black and Tan Hound
 
 
Styrian coarse-haired Hound
 
 
Tyrolean Hound
BELGIUM
 
 
Bloodhound
BOSNIA
 
Bosnian Coarse-haired Hound
 
CROATIA
 
Istrian Short-haired Hound
 
 
Istrian Coarse-haired Hound
 
 
Posavaz Hound
 
FINLAND
 
Finnish Hound
 
FRANCE
Basset fauve de bretagne
Anglo-Français de Petite Vénerie
Billy
Blue gascony basset
Ariégeois
Français Tricolore
Grand basset griffon vendeen
Beagle-Harrier
Français Blanc et Noir
Norman artesien basset
Chien d'Artois
Français Blanc et Orange
Petit basset griffon vendeen
Porcelaine
Grand Anglo-Français Tricolore
 
Petit Bleu de Gascogne
Grand Anglo-Français Blanc et Noir
Gascon Saintongeois
Grand Anglo-Français Blanc et Orange
Briquet Griffon Vendéen
Grand Bleu de Gascogne
Griffon Bleu de Gascogne
Grand Gascon Saintongeois
Griffon Fauve de Bretagne
Grand Griffon Vendéen
Griffon Nivernais
 
GERMANY
Deutsche bracke (german hound)
 
 
Westphalian dachsbracke
 
 
GREECE
Hellenic Hound
 
GREAT BRITAIN
Basset hound
Harrier
English Foxhound
Beagle
 
Otterhound
 
 
 
HUNGARY
 
Transylvanian Hound
 
ITALY
 
Segugio Italiano
 
MONTENEGRO
 
Montenegrin Mountain Hound
 
NORWAY
 
Dunker
 
 
Haldenstøvare
 
 
Hygenhund
 
POLAND
 
Polish Hound
 
SERBIA
 
Serbian Tricolour Hound
 
 
Serbian Hound
 
 
 
SLOVAKIA
 
Slovakian Hound
 
SPAIN
 
Spanish Hound
 
SWEDEN
Drever
Hamiltonstövare
 
 
Schillerstövare
 
 
Smålandsstövare
 
 SWITZERLAND
 
 
Small swiss hound
Swiss Hound
 
Small bernese Hound
a)Bernese Hound
 
Small jura hound
b)Jura Hound
 
Small lucerne hound
c)Lucerne Hound
 
Small schwyz hound
d)Schwyz Hound
 
USA
 
American Foxhound
 
 
Black and Tan Coonhound
Leash Hounds

 

Leash Hounds

 

 
Austria
Alpine Dachsbracke
 
Germany
Bavarian Mountain Hound
 
Hanover Hound
 
 
Related Breeds

 

Related Breeds

 

 
Croatia
Dalmatian
 
Zimbabwe
Rhodesian Ridgeback